We strongly believe that everyone plays a part in protecting our earth and environment through the 3Rs (reduce, reuse, recycle) and Upcycling. To foster this, we got the kids to create Upcycling artworks, titled Green City, using their unwanted packaging boxes.
These artworks not only look beautiful but they also function as desk organizers and storage boxes! Some of their artworks are also displayed in Twinkl's Earth Day Virtual Gallery!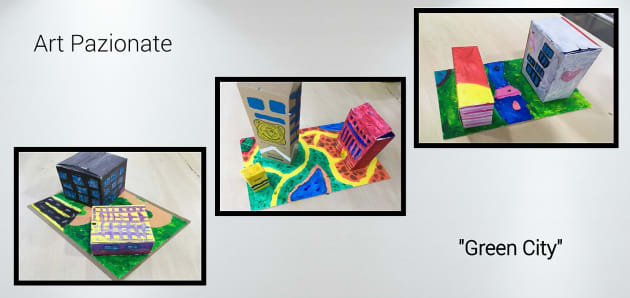 View the Virtual Gallery here.
Learn more about our weekly Art Classes for Kids here.